Peripheral Venepuncture for Upper Limbs
(Phlebotomy Training Course)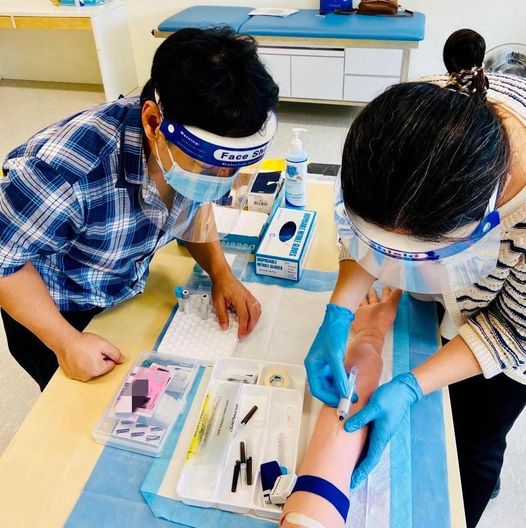 Overview
This course aims to impart basic knowledge on peripheral venepuncture for the upper limbs in collection of blood sample. It provides skill practice for participants to be assessed on manikin. It addresses the issues related to venepuncture and the blood sampling guidelines in accordance with organisational requirements.
Course Objectives
At the end of the course, participants should be able to:
Explain the basic anatomy and physiology of the venous system and of the upper extremity used in venepuncture.
Relate the standard precautions and practices with blood sample taking.
Recognise and prepare the types of equipment/items and the documentary requirements for blood specimen collection.
Discuss on the common issues related to blood taking procedure.
Explain the considerations for choice of vein in blood taking.
Perform blood taking in accordance with the standard precautions and organisational guidelines.
Course Outline
Basic anatomy and physiology of the venous system and of the upper extremity used in venepuncture
Standards Precautions
Types of venepuncture equipment /safety
Issues related to venepuncture
Considerations for choice of vein
Target Audience
Patient care services/Enrolled nurses/Registered nurses
Certification
At the end of the course, participants will be awarded the "Certificate of Participation" by HMI Institute when they fulfilled the following:
Meet the attendance
Assessments: Passed the theory component, before proceeding to simulated practical assessment
Complete clinical competency (real hands-on) on their own arrangement through completing and documenting 30-blood taking in the healthcare organisations they are currently working in. Documented forms need to be submitted to HMI Institute to receive the "Certificate of Participation".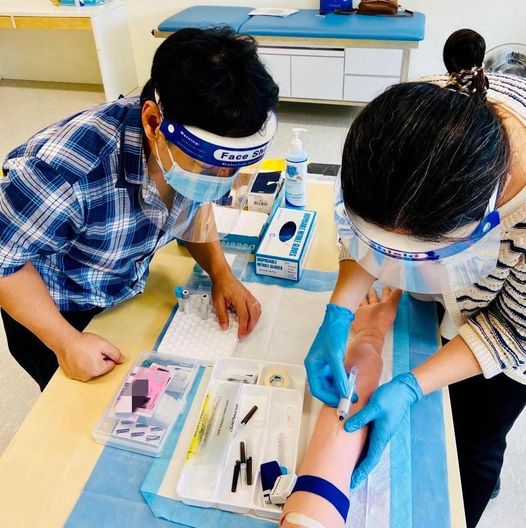 Course Date
9 January 2023
16 January 2023
6 February 2023
13 February 2023
20 February 2023
6 March 2023
13 March 2023
20 March 2023
Course Date
28 May 2021 , 9.00am to 6.00pm
Course Duration
16 hours
Mode: blended
– Online learning: 8 hours and Face-to-face: 8 hours
Course Venue
HMI Institute
Course Fee
$250 per participant (excluding GST)
Registration
For Corporate Booking, please kindly send your request to shortcourse@hmi.com.sg with the following information:
Total Number of Trainees
Total Sessions/Runs
Any specific Month or Period
Your Company/Organisation Name
HMI Institute reserves the right to postpone or cancel the courses if minimum enrolment is not met.
If you are new to HMI Institute and wish to inquire about our training courses, please fill in the contact form.