CPR+AED Instructor Course
Overview
The CPR+AED Instructor course is a program that covers the essentials of teaching CPR+AED and delivers participants with education objectives of core skills development, principles of practice teaching, enabling effective questions & answer.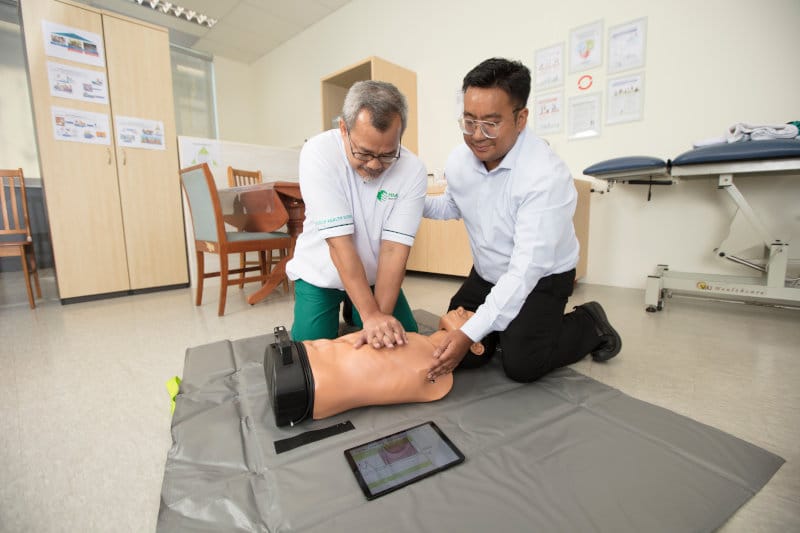 Course Fee
Course Fee for full course
Nett Fee
Inclusive
of 8%
GST
$230.00
$248.40
Those interested kindly email els@hmi.com.sg on how to obtain sponsorship for the course and join the team of CPR+AED instructors.
Get in touch with us to find out more.
If you are new to HMI Institute and wish to inquire about our training courses, please fill in the contact form.