Data Privacy, Protection and Cybersecurity
Learn about PDPA obligations, as well as security risks and their common attack methods.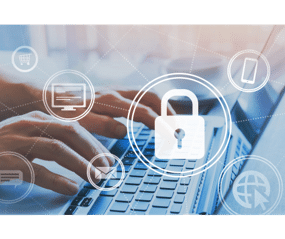 Overview
The core business of hospitals delivering just care services is of the past. Hospitals' business is rapidly evolving towards meeting customers' demand for a seamless care experience. To achieve this, hospitals are investing resources to review its processes so that staff and clinicians can deliver the right care, in the right place and at the right time. This helps hospitals reduce costs and retain revenue, and also improving patient health outcomes and experience.
This course brings to the class fundamental knowledge of Data Protection and Privacy from PDPA and Cyber Security.
The topics on this course are essential as they help all employees in the medical practice industry to understand the needs to safeguard patients' personnel data from the wrong hands. 
Join this course to learn about PDPA obligations, as well as security risks and their common attack methods.
Course Outline
Introduction to Personal Data Protection Act (PDPA)


Objectives of Data Protection Regime
Key Terms
Who is affected by PDPA ACT
Introduction to Regional Data Protection Frameworks Around the World

Data Protection Provisions and Do Not Call Provisions


PDPA 11 Key Obligations

Overview of 11 Key Obligations
How does each obligation affect me in my workplace

Introduction to Internet & Cybersecurity


Cybersecurity & Key Concepts
CIA Triade

Identifying Risks

Type of Risks (Work from Office: drive by download, phishing, Work from home: VPN to office, email attachment virus/malware, online shopping credential attack…)

Data Privacy practice: encryption, vpn, 2FA etc.
Target Audience
All employees within organization who needs to collect, use and disclose personal data in the course of their work on regular basis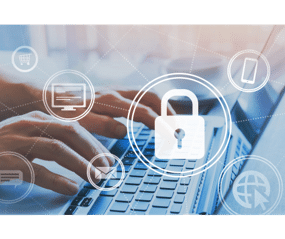 Course Date
12 June 2023
11 September 2023
Course Duration

1 Day Course (9.00am to 6.00pm)
Course Venue

Synchronous E-learning (Zoom)
Course Fee

$450 (Subject to GST)
UTAP Funding Available
NTUC members can enjoy up to 50% unfunded course fee support with the UTAP funding
* For more information on UTAP, please visit the NTUC website.
HMI Institute reserves the right to postpone or cancel the courses if minimum enrolment is not met.
If you are new to HMI Institute and wish to inquire about our training courses, please fill in the contact form.