½ Day CPR+AED course / ½ day Refresher course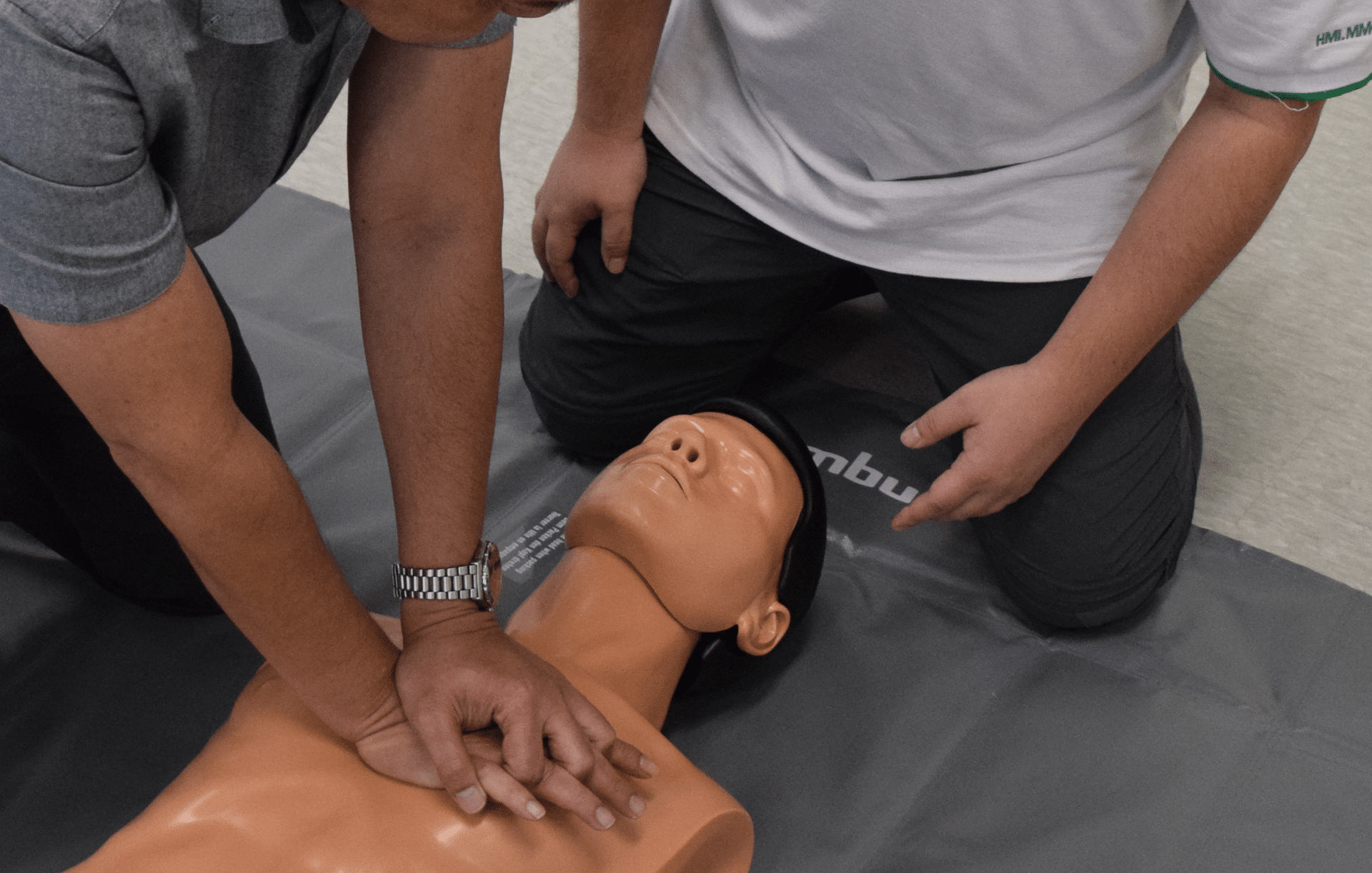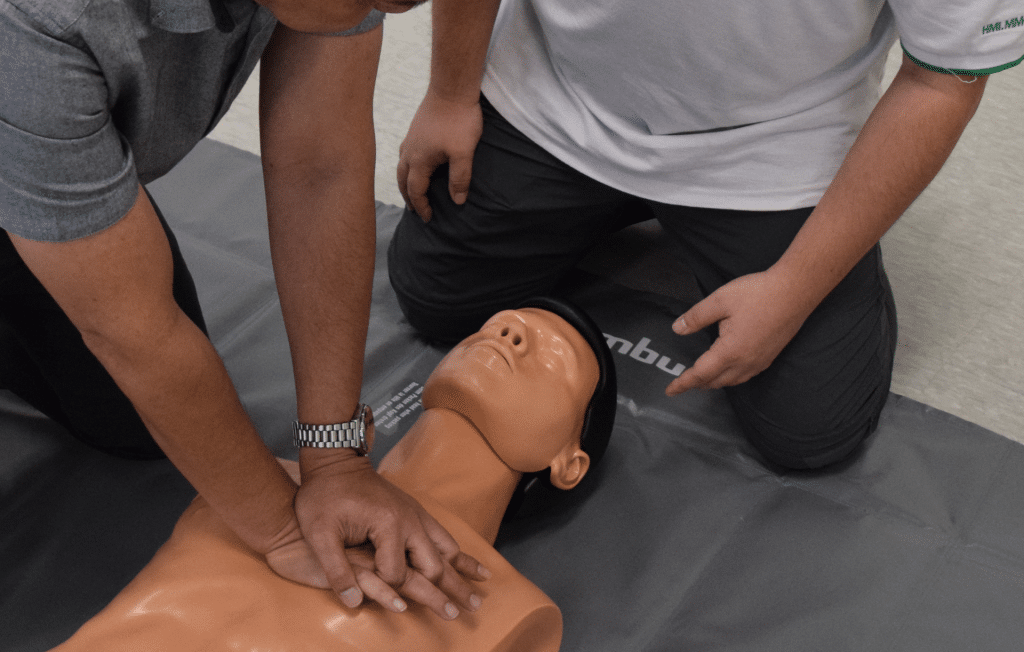 Overview
Sudden Cardiac Arrest from heart attack is the second most common cause of death in Singapore. A large number of these cases occur outside the hospital environment: at work, at home, and in public places. Many lives will be saved if members of the general public know how to react to emergency situations like these.
Objective
To perform basic CPR and to operate the AED in an emergency situation.
Course Content
Introduction to CPR / AED
The Heart, the lungs and the circulation
Risk factors for heart attack
What happens in a heart attack
Other causes of sudden death
The chain of survival
The importance of early CPR
Adult on man CPR
The importance of early defibrillation
Automated External Defibrillation (AED)
Use of AED
Prepare casualty for AED use
Placement of defibrillation pads
Defibrillation procedure
Post incident procedures
Accreditation
The course is accredited by Singapore Resuscitation and First Aid Council (SRFAC)
Certification
Upon completion of the course, trainees will be awarded the CPR AED Provider certificate which is valid for 2 years from the date of issuance, accredited by the Singapore Resuscitation and First Aid Council (SRFAC).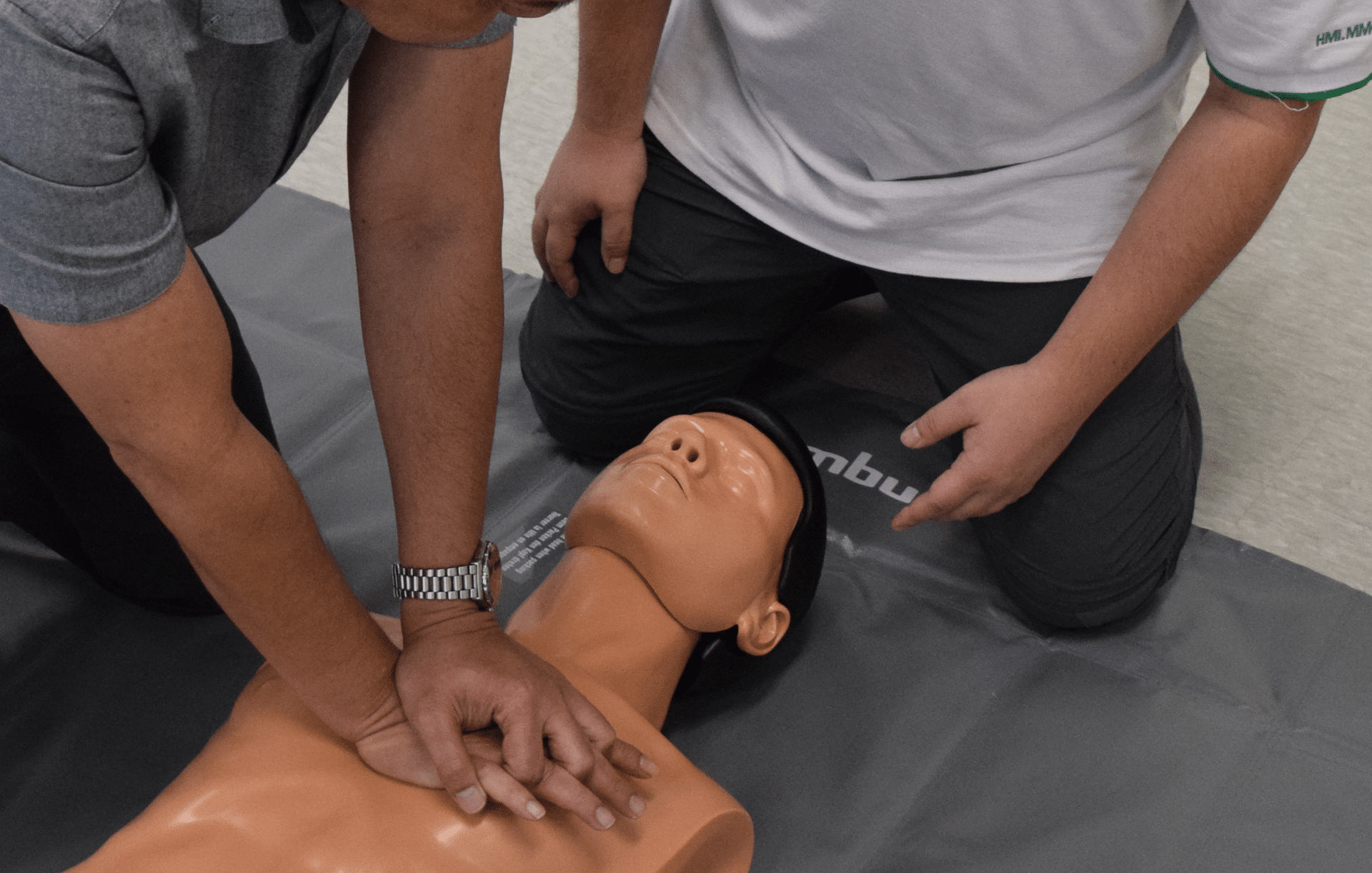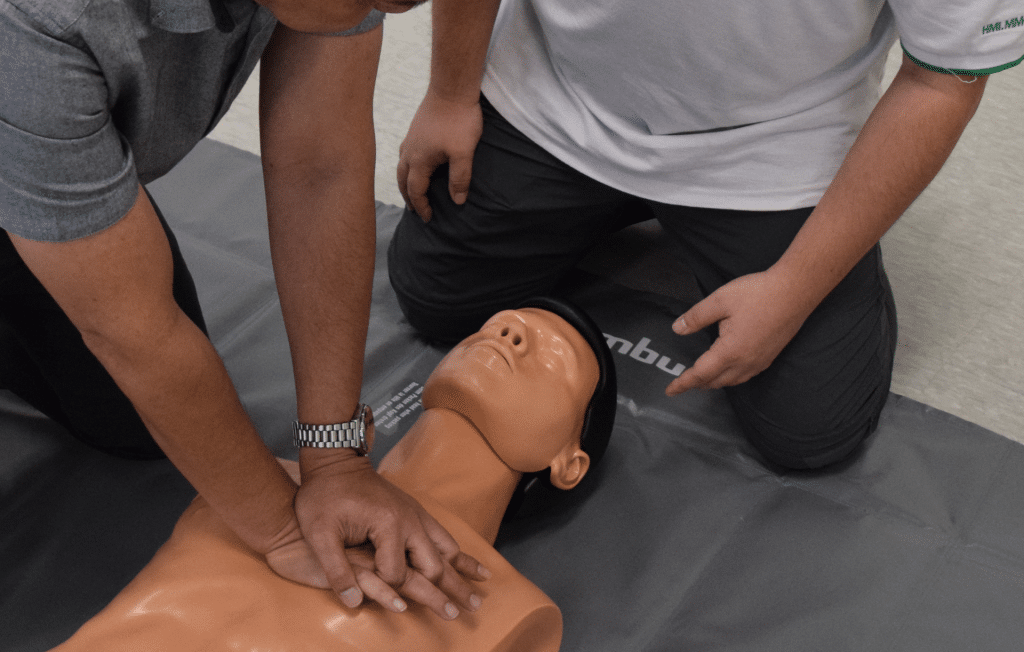 Duration

4 hrs (for full certification/recertification)
Course Fee
Course Fee
Nett Fee
Inclusive
of 8%
GST
$75.00
$81.00
(Fee stated is for Individual/Self-sponsored Sign up)
(Fee Stated is the same for ½ Day CPR+AED course / ½ day Refresher course)
For Corporate Booking/Rate (Fee), please kindly send your request to els@hmi.com.sg with the following information:
1) Total Number of Trainees
2) Total Sessions/Runs
3) Any specific Month or Period
4) Your Company/Organisation Name
Get in touch with us to find out more.
If you are new to HMI Institute and wish to inquire about our training courses, please fill in the contact form.